This is when prices have been falling hard then all of a sudden prices re-bound the following day.
This could leave gaps in the open of the next day trading, these are normally caused by big market news.

Please click on chart below for larger image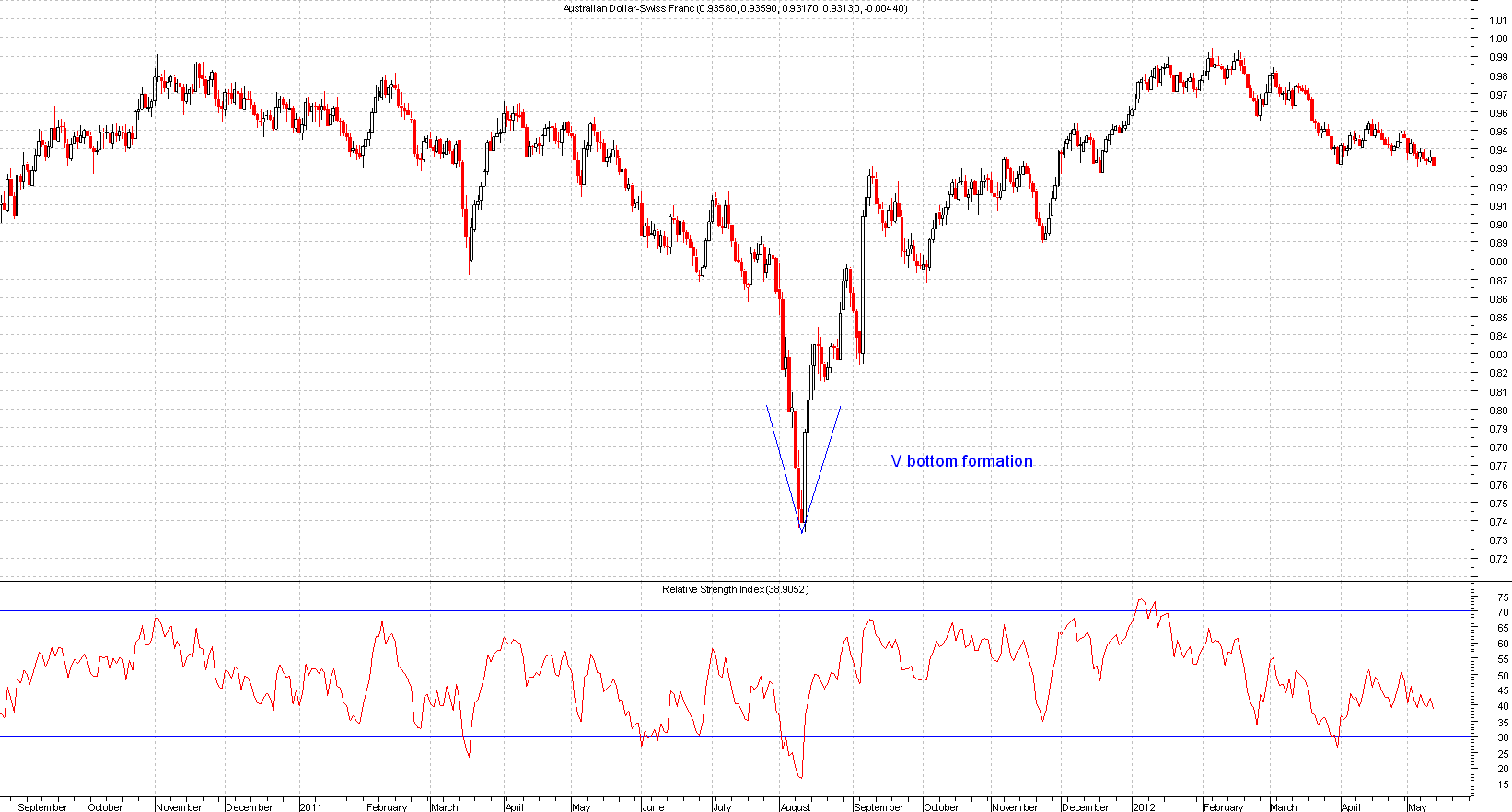 These are quite hard to trade due to the speed of the moves therefore you should normally look for a higher high before entering.
These are also very volatile so it is best to wait for a clear signal or a better entry from a pull back.