This is a very popular and commonly used pattern in trading. This is basically a consolidation period where prices are trading within a clear range.
You draw 2 parallel lines, the top and the bottom. This is best traded in the direction of the trend.
A breakout occurs once the price finishes the day above or below the parallel lines. The target is the height of the trading range added to the break out point.
Please click on chart below for larger image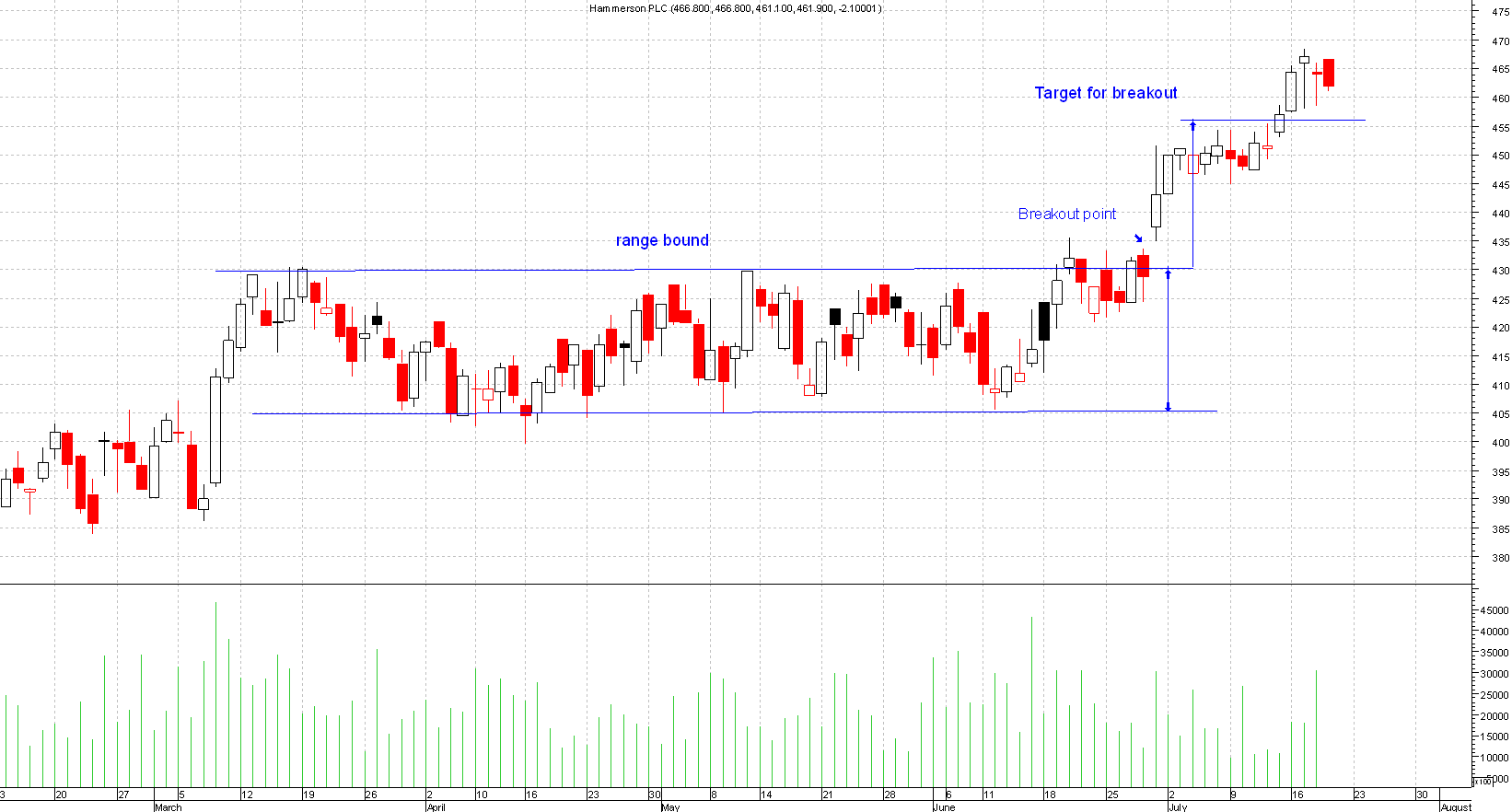 In an uptrend it's best to go long at the bottom of the range and maybe short at the top.
This is good for short term trading and this is a classic example of a buy at support and sell at resistance.