Chartsview blog
General trading and all to do with financial markets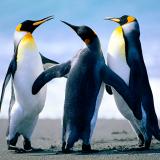 Tullow Oil
This has had a Head and shoulders breakout recently.
This also had the classic back test which was respected. This was a sign of weakness as a confirmation is never a
Good sign. For the head and shoulders to be void Tullow oil has to break above 1300.
This share was tipped on chartsview forum with a short recommendation when the back test was happening.
At the back test there was a shooting star and the signal to go short happened the following day with the price going
Halfway up the shooting star. Stops then would have been above the shooting star. This was the second short attempt at
This level as the first attempt failed on the initial back test as the level for the stop got breached. Then the
Shooting star formed which gave us a signal to look too short as this turned up at the right place.
Tullow has been very volatile recently so only for the brave.
If 1098 is breached this week then that will signal the next big move down I suspect. If that level is breached then
Look for a target of 933. There's a couple of gap supports before then thou so worth being aware of them. The first gap
Support is at 1086 and the second one is at 999.5 so they will be the main area id be targeting first. The 1000 is a
Big round number so expect that area to slow the fall.
For Tullow to give a false head and shoulders breakout it has to finish above 1300 and if it did then chances are we
Have hit the bottom with a 123 low breakout.
For those that are short already, it should be a free trade so just enjoy the ride and look to target 933 as there is
No risk involved now if you followed a good money management.
So the levels to watch for the coming week are
Up above 1300
Down below 1100
Hope this is useful to some of you as this blog shows what a head and shoulders look like.
Trackback URL for this blog entry.