Chartsview Blog
The Latest Blogs from Chartsview
Trading Systems Day 2
This blog is a continuation looking at trading systems, in particular the 1 - hour trading system.
Today is Day 2 of trading systems, so what did the markets do today?
1 Hour Trading System
Day 2 - 18th August 2015
Today's first hour has 38 point range.
The First hour high : 6564.55
The first Hour Low : 6527.79
Long entry is 6565...Target 6603
Short Entry is 6527...Target 6489
Stops are 38 points and Targets are 38 points for Today.
This falls into the acceptable points range so a trade would have been placed today.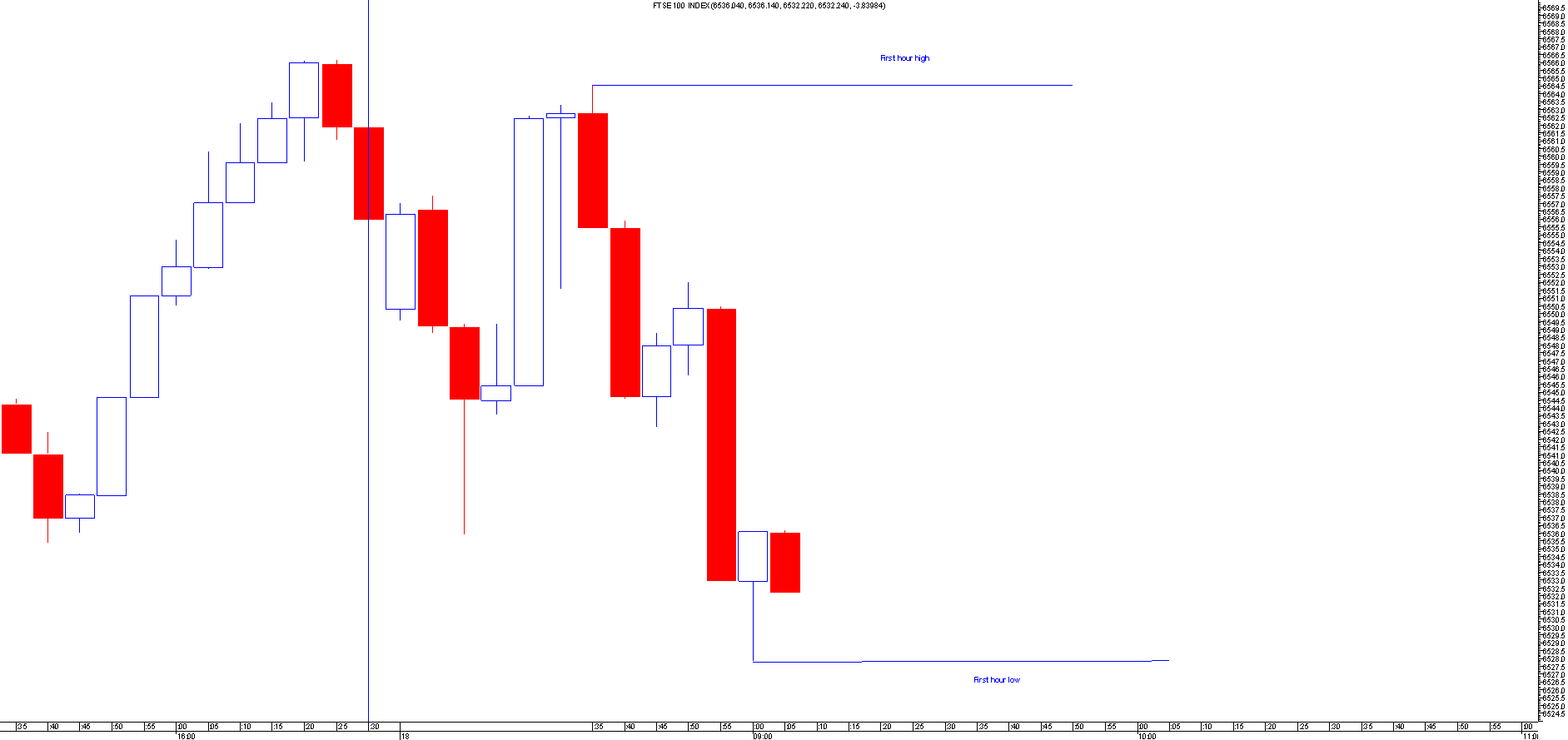 (Charts created using MetaStock Pro 14, Try it now for free for 2 months - MetaStock Free)
Trackback URL for this blog entry.