Chartsview blog
General trading and all to do with financial markets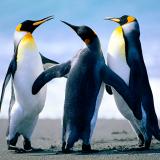 Interesting charts update for week starting 11th march to 17th march
in ChartsView Blog:
Interesting charts update
Last weeks interesting chart section had a very good week, with many of them breaking out and moving higher. A few of them were false breakouts but still should have profited from the inital thrust. I'm not putting all the charts up but only the ones that have moved higher. There were 12 shares to watch out for and 6 of them moved higher so should have been a good week for some who took the trades.
Starting with ABF.L( Associated British Foods)
This share broke out of the triangle and continuation pattern.
Before the breakout: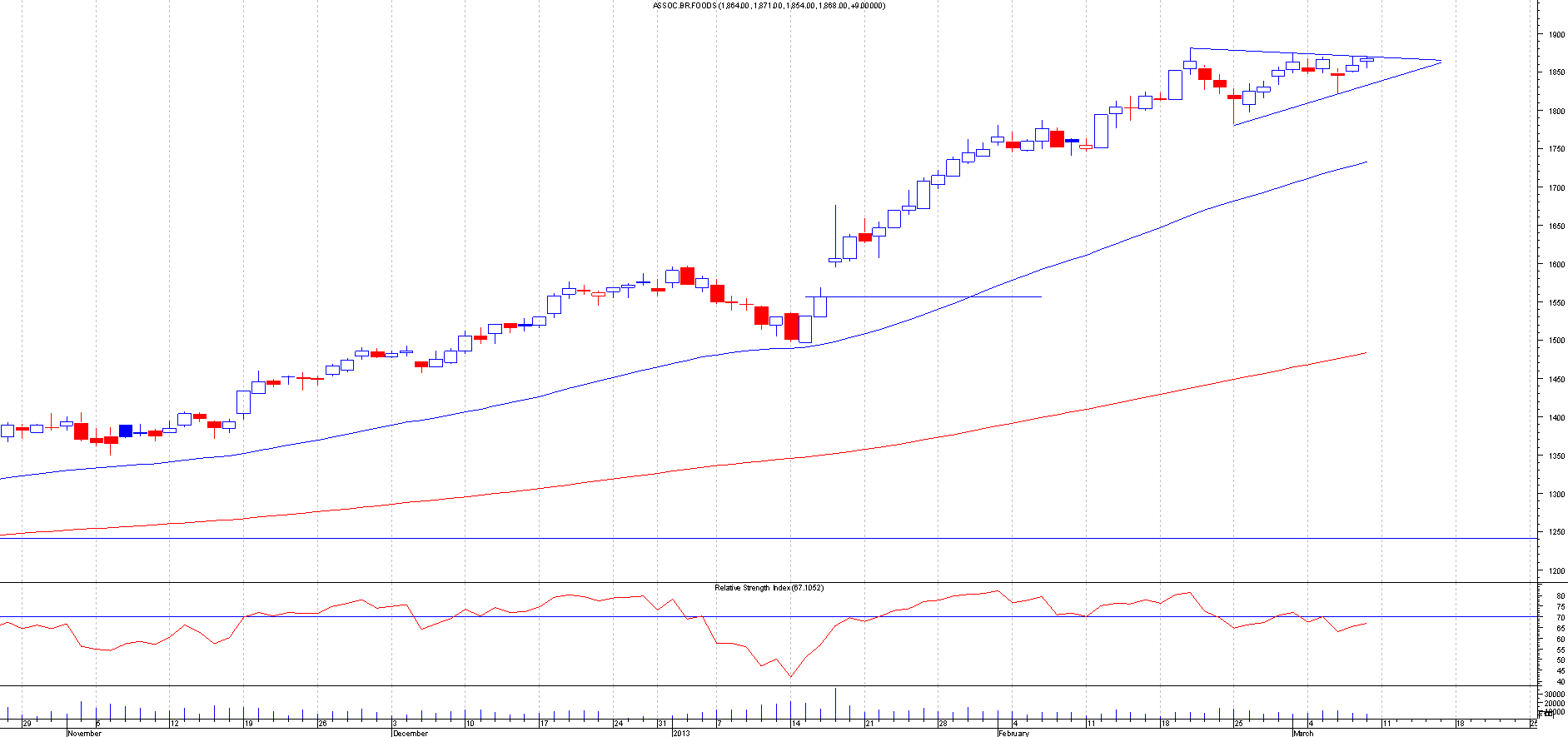 After the breakout:
BG.L (BG Group)
This broke out nicely and now is re-testing the breakout point. If this goes back below the new support then chances are it would be a false breakout. Profits should have been taken on this share.
Before the breakout: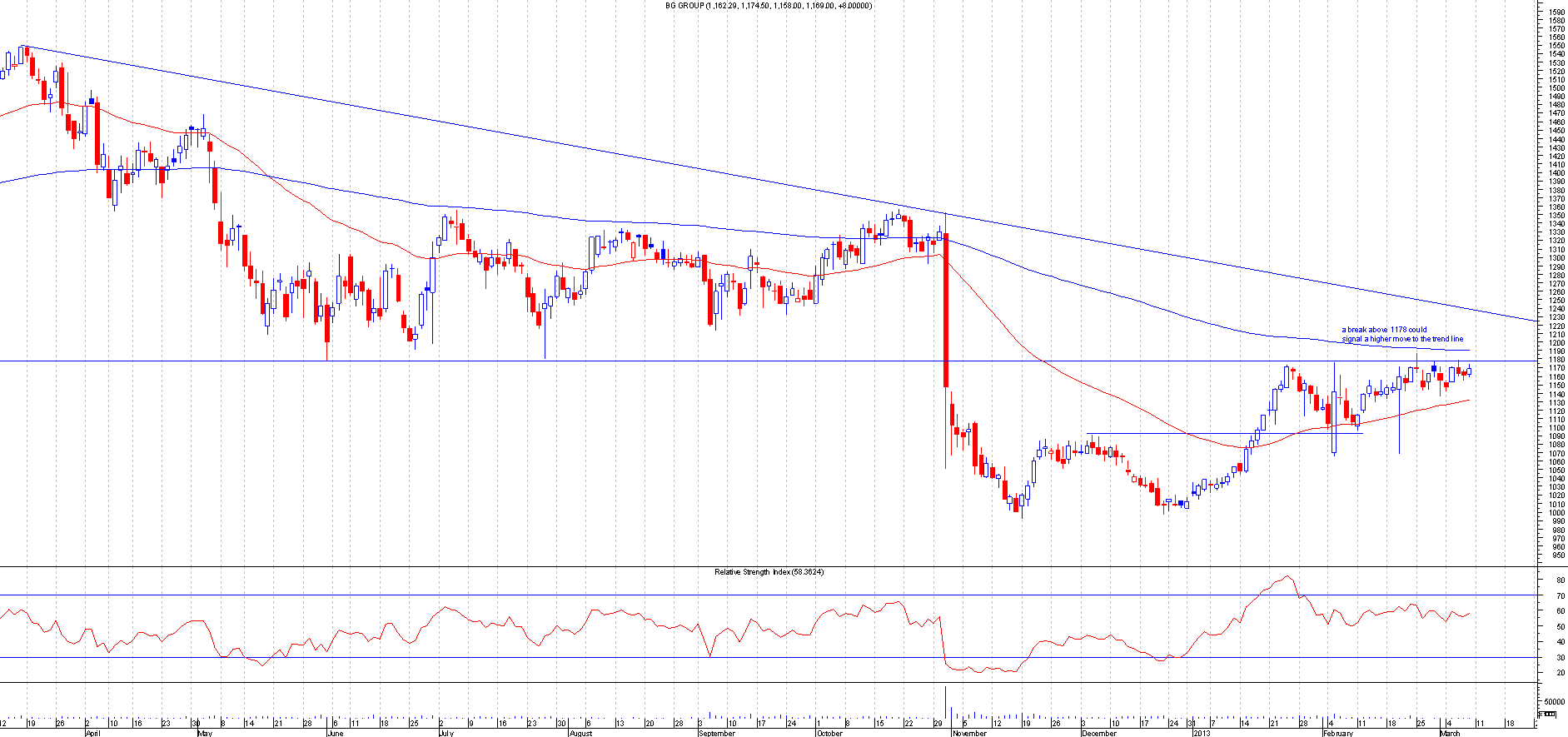 After the breakout: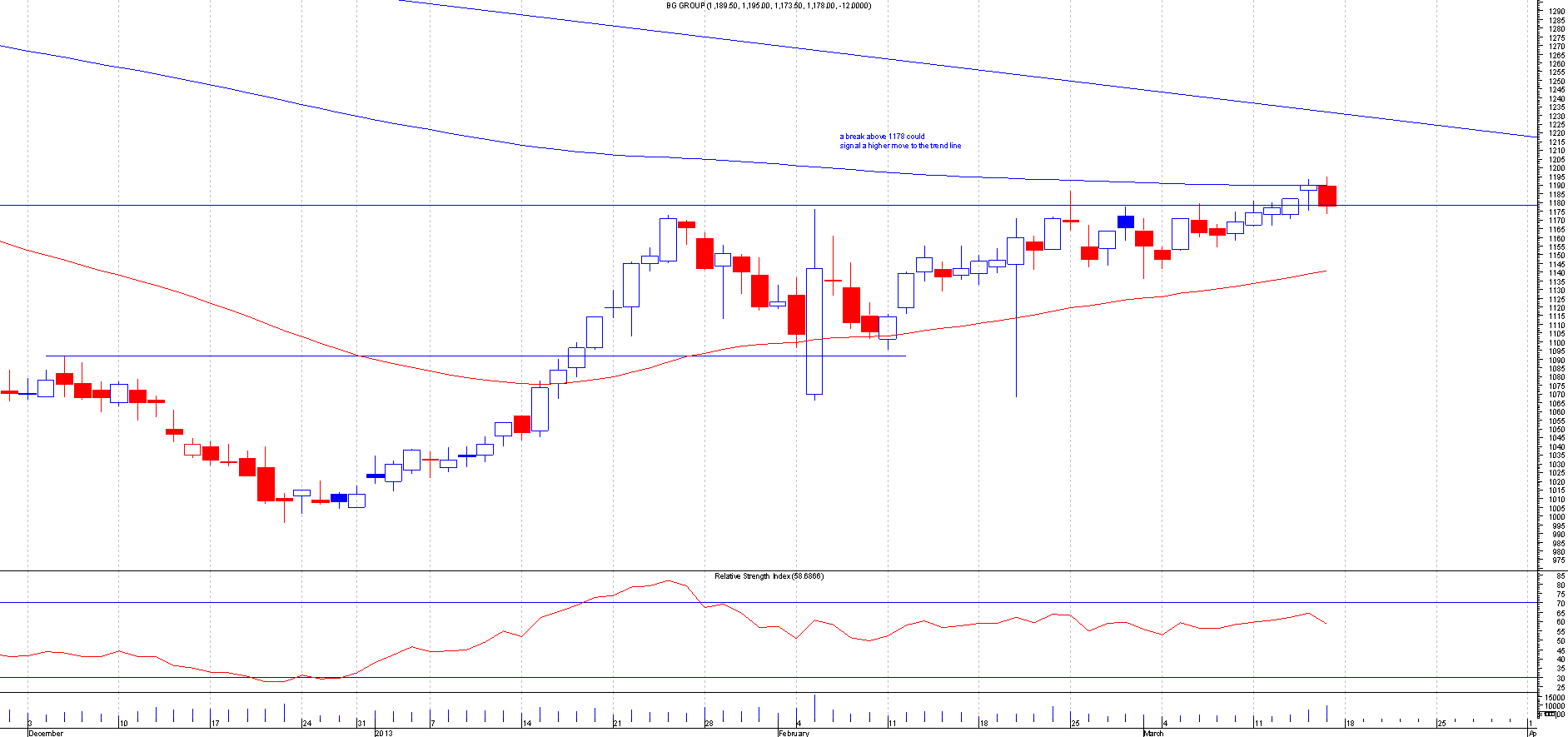 BRBY.L(Burberry Group PLC)
This broke out powerfully from 1422. This went as high as 1473 so should be a free trade now. This is in a trading range as well so should go higher by about 100 points.
Before the breakout: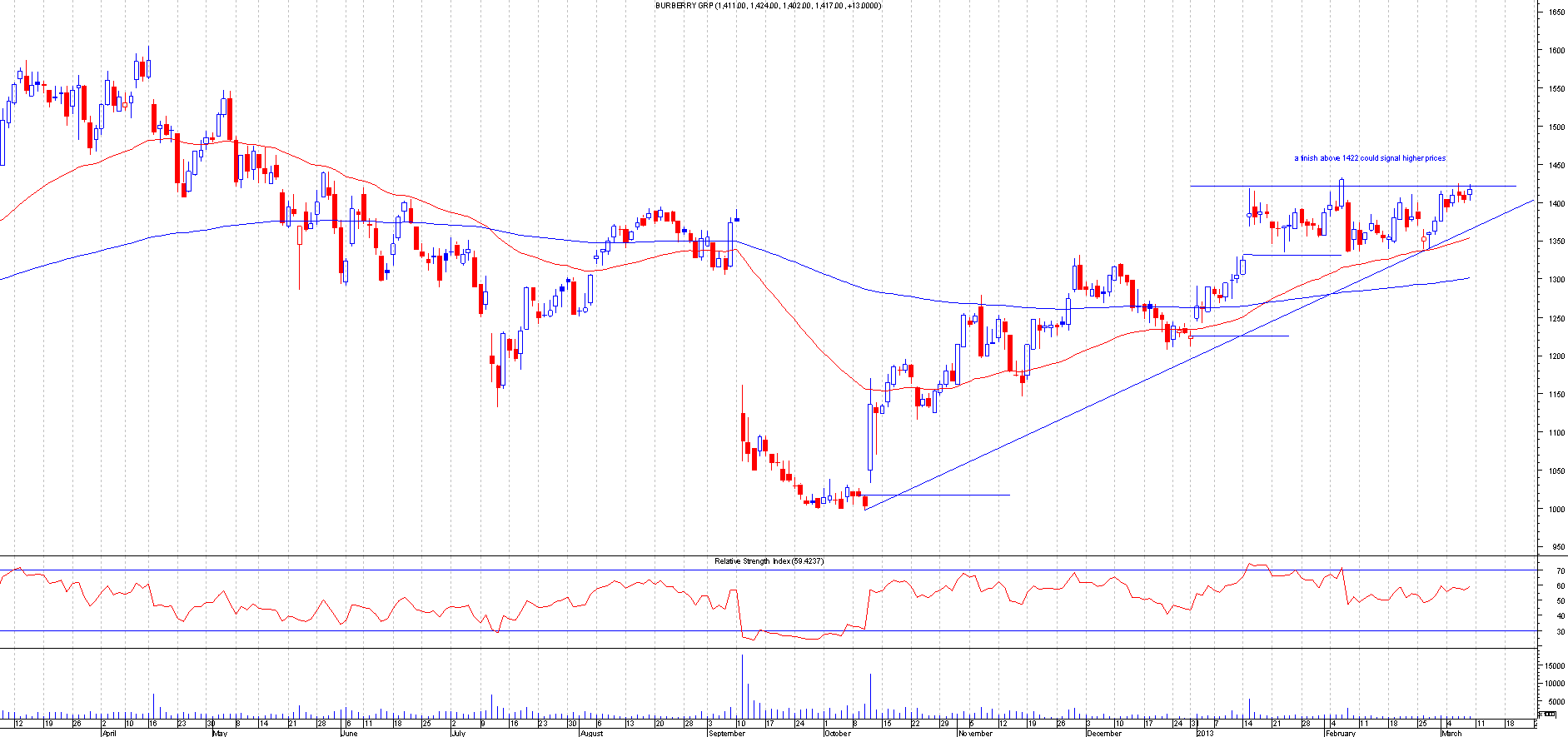 After the breakout: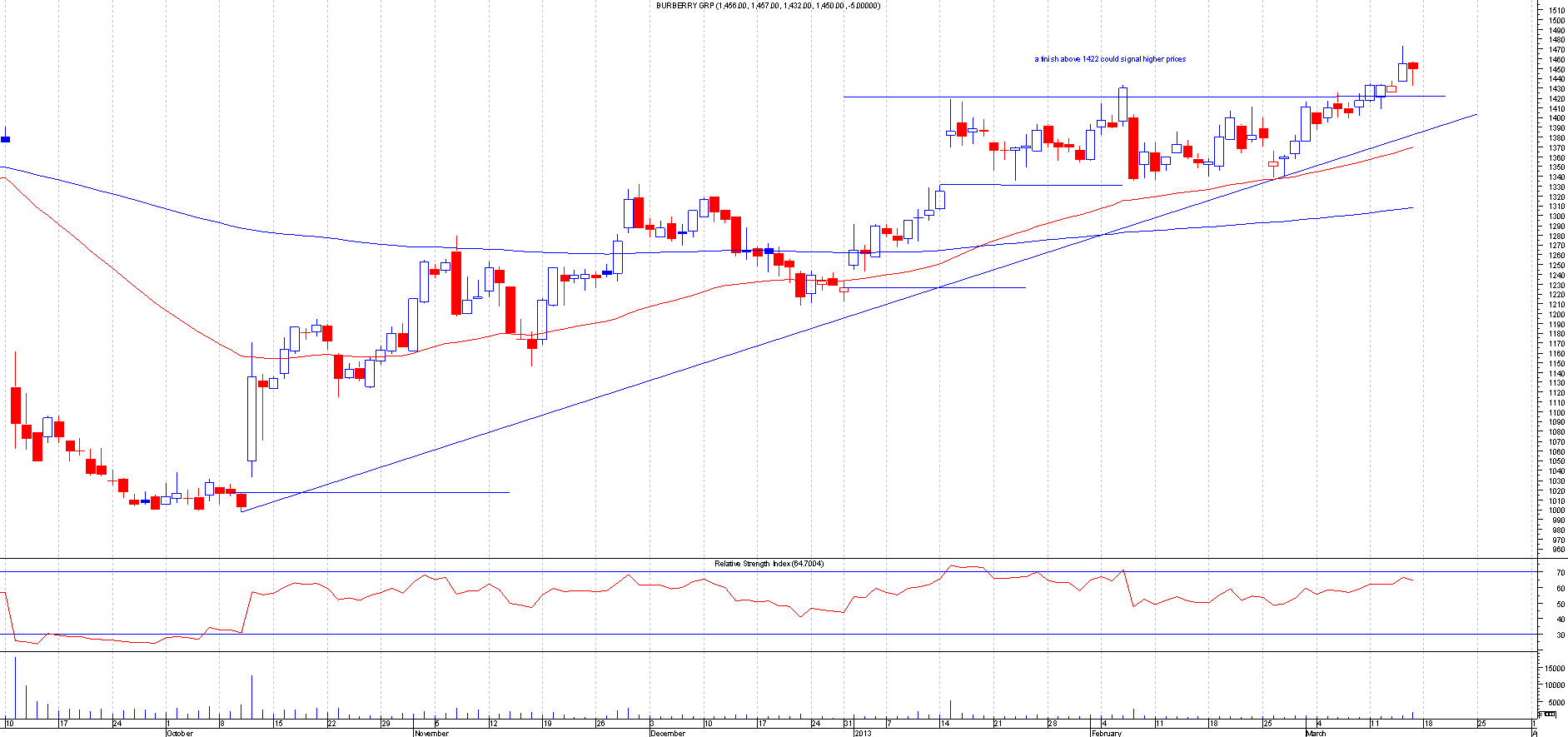 FGP.L(Firstgroup PLC)
This had a 123 low breakout and moved nice and steadily up to the next resistance level, where it has finished the week at gap resistance. If this level can be cleared then it should move a lot higher.
Before the breakout: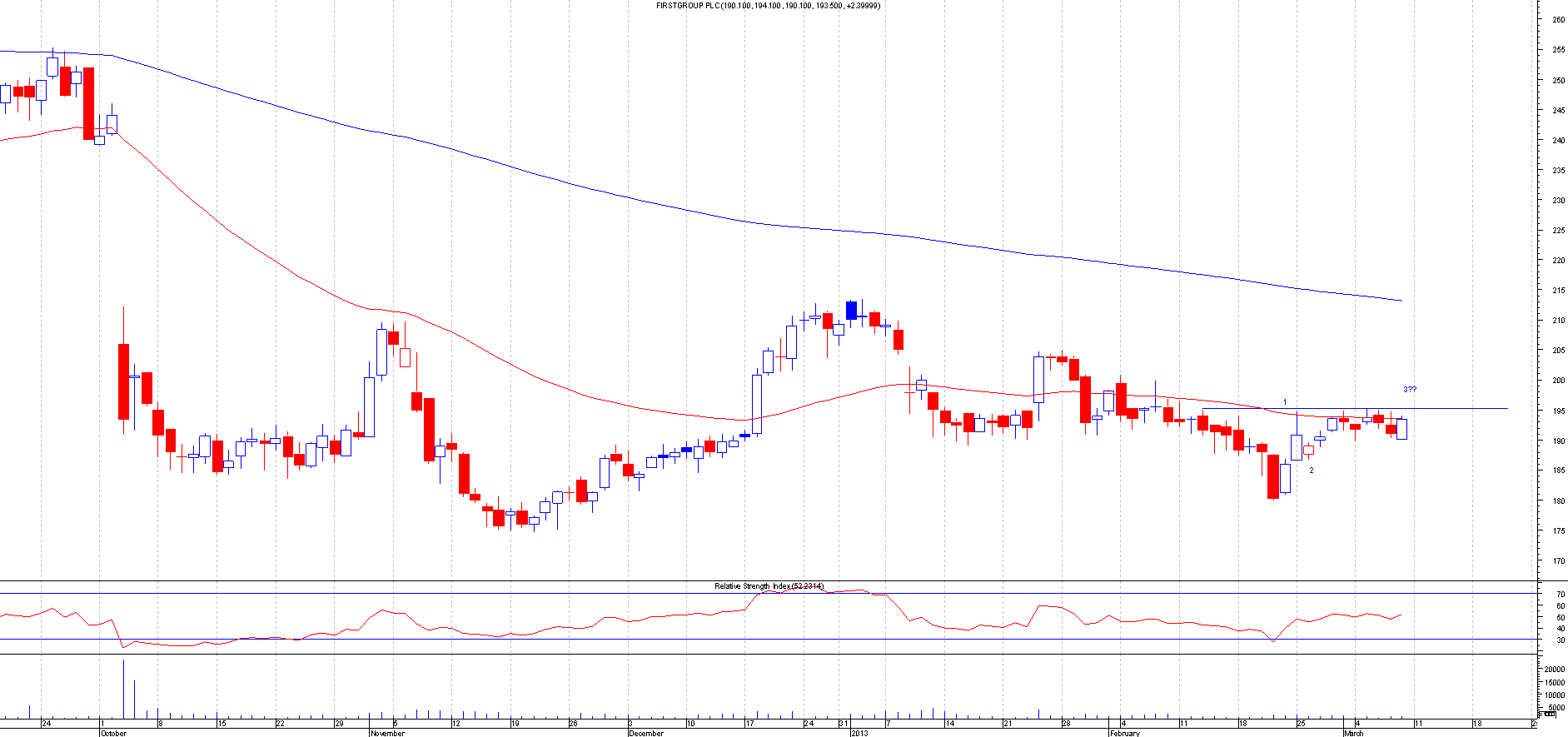 After the breakout: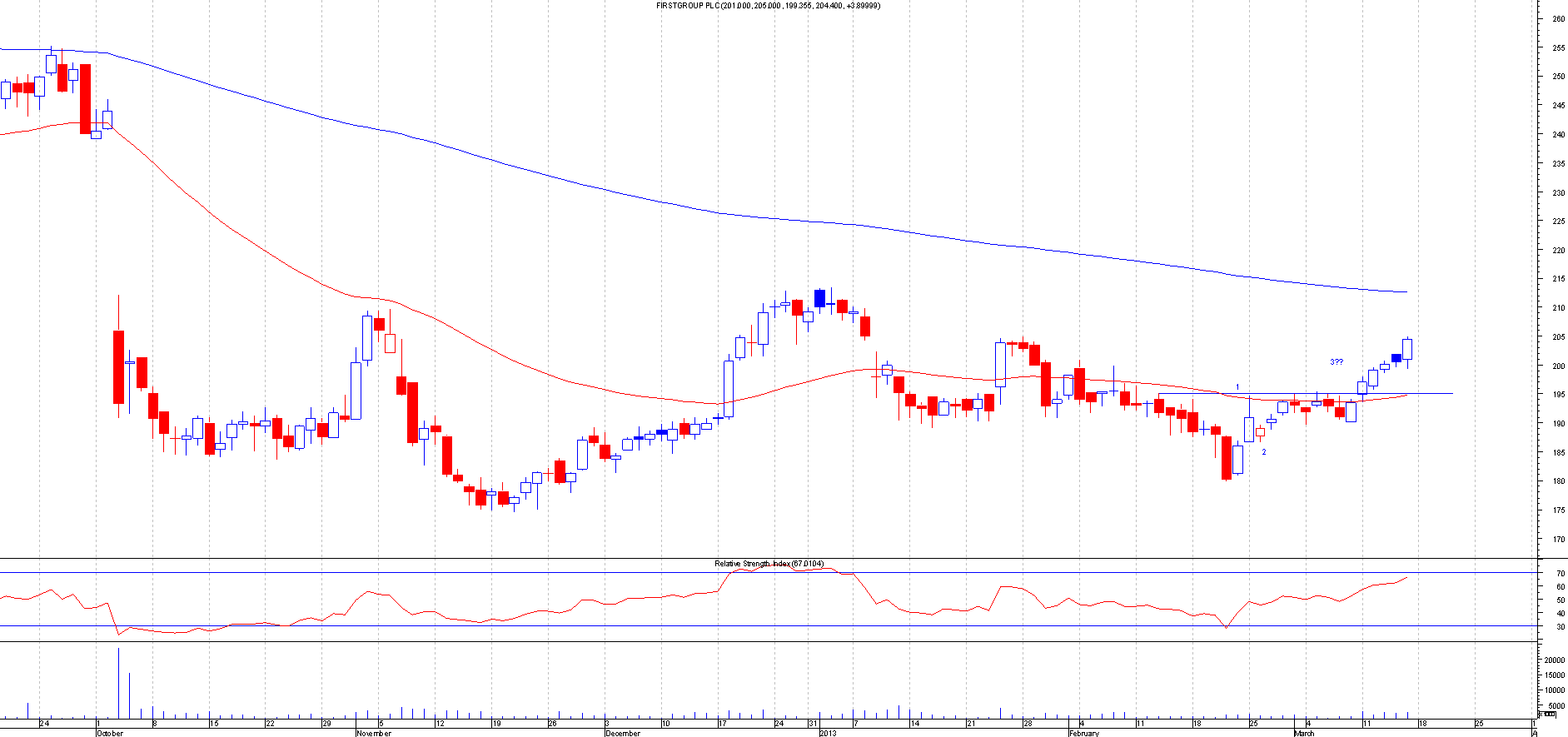 IMG.L (Imagination Technology)
This broke the down trend line. This should hopefully be the start of higher prices as they were higher highs after the initial 123 low that was mentioned on the board a while ago. This has moved 25 points from the breakout point.
Before the breakout: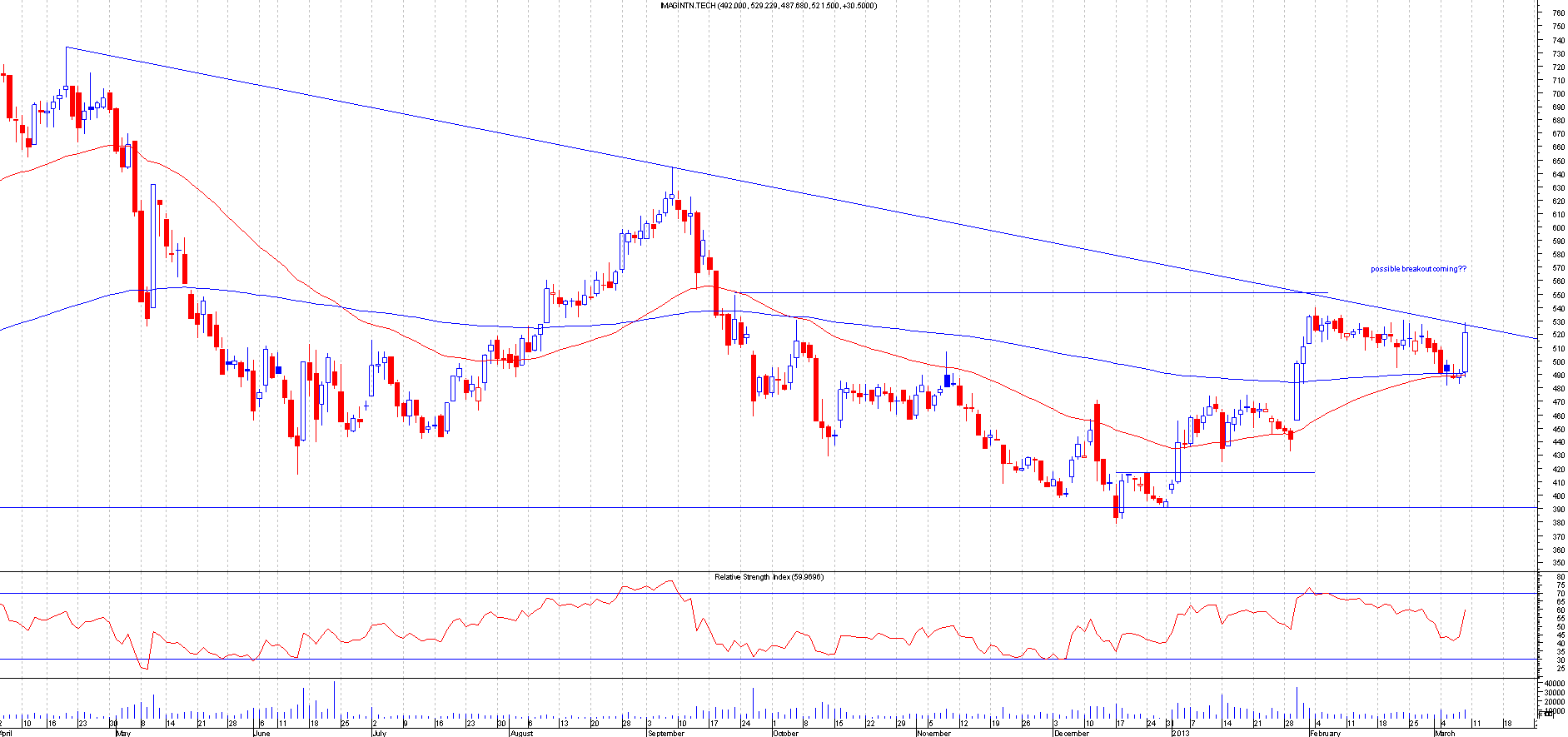 After the breakout: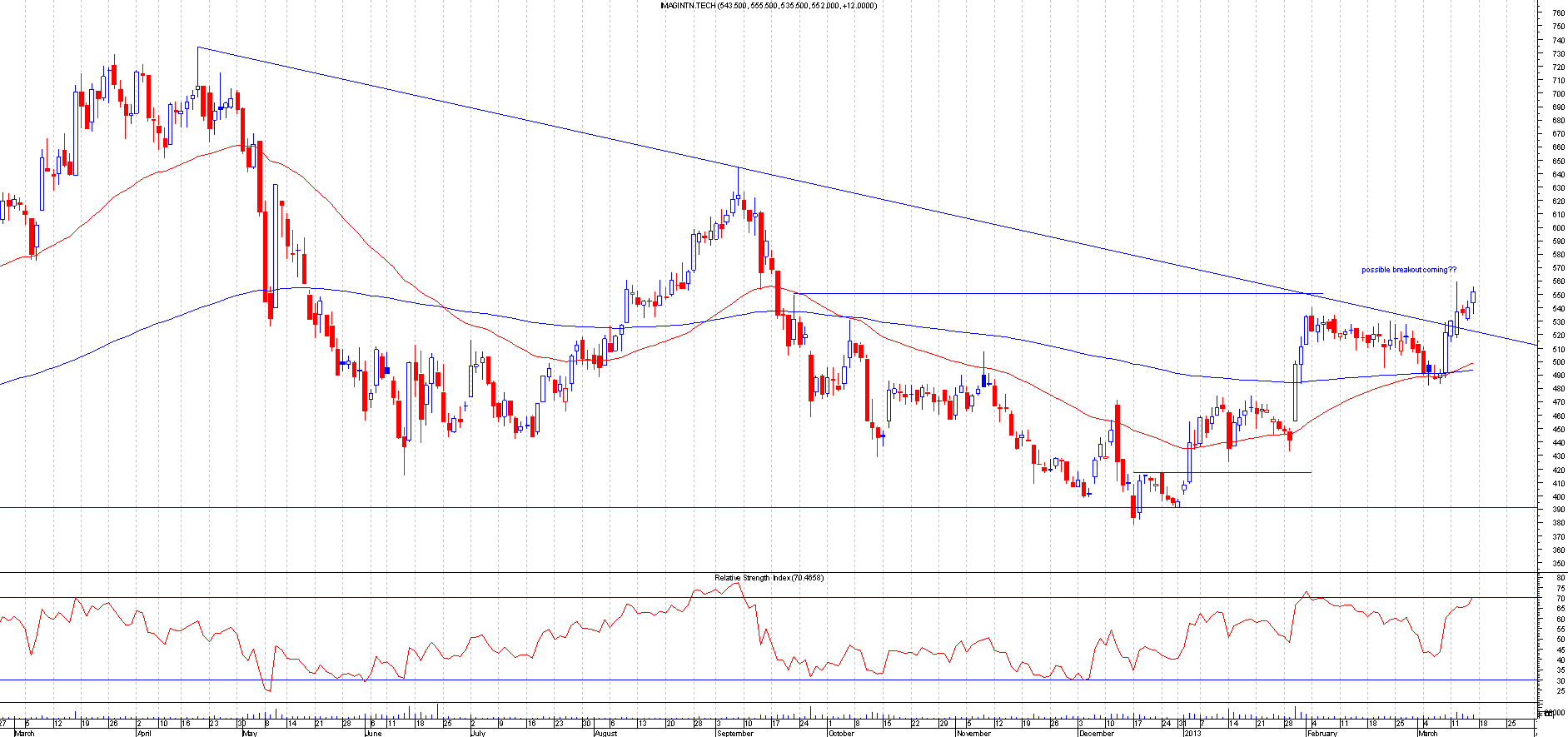 MGCR.L (MORGAN CRUCIBLE CO)
This has also broke out but barely, 7 points higher currently. This has a cup and handle formation and the breakout could signal a move back to the highs at 396.
Before the breakout: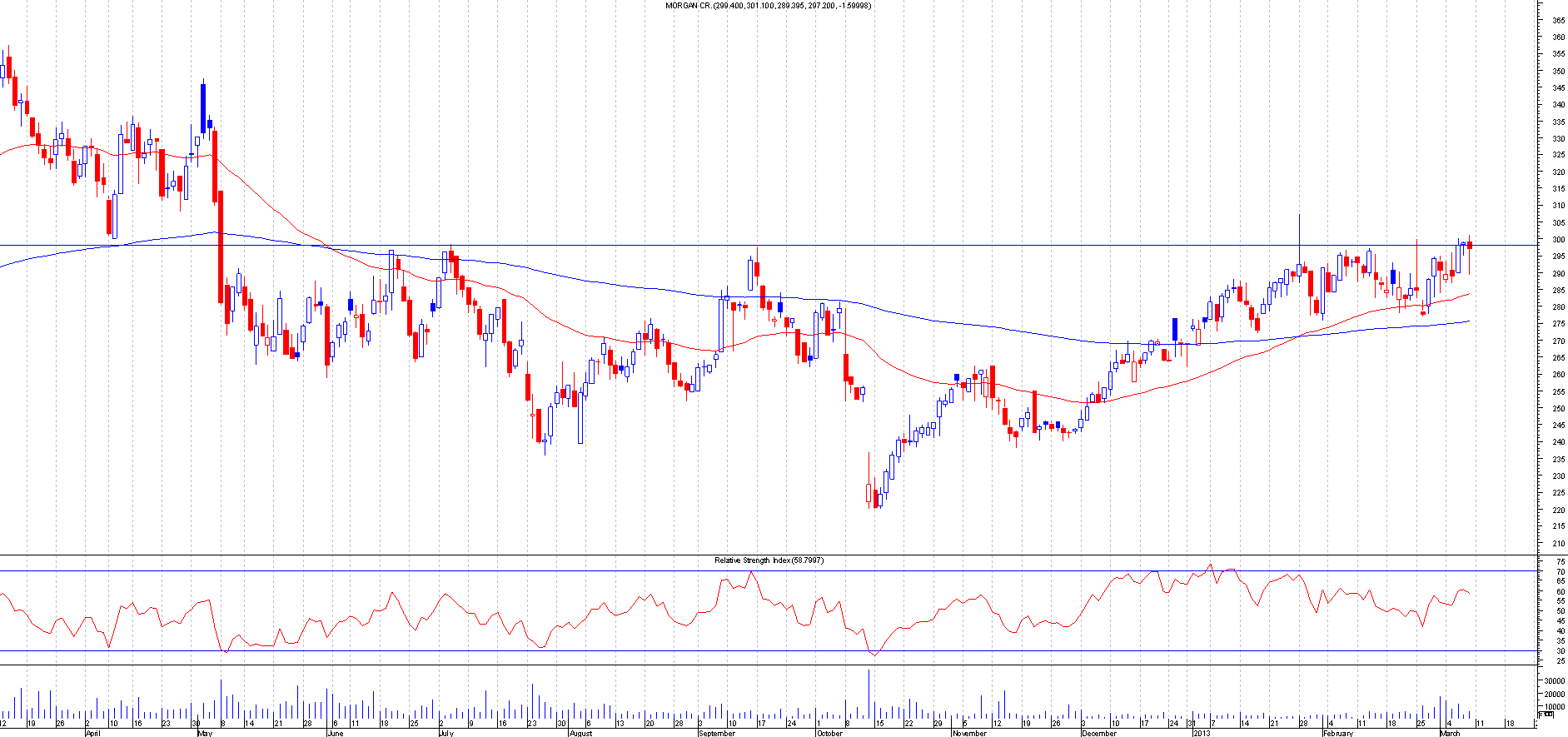 After the breakout: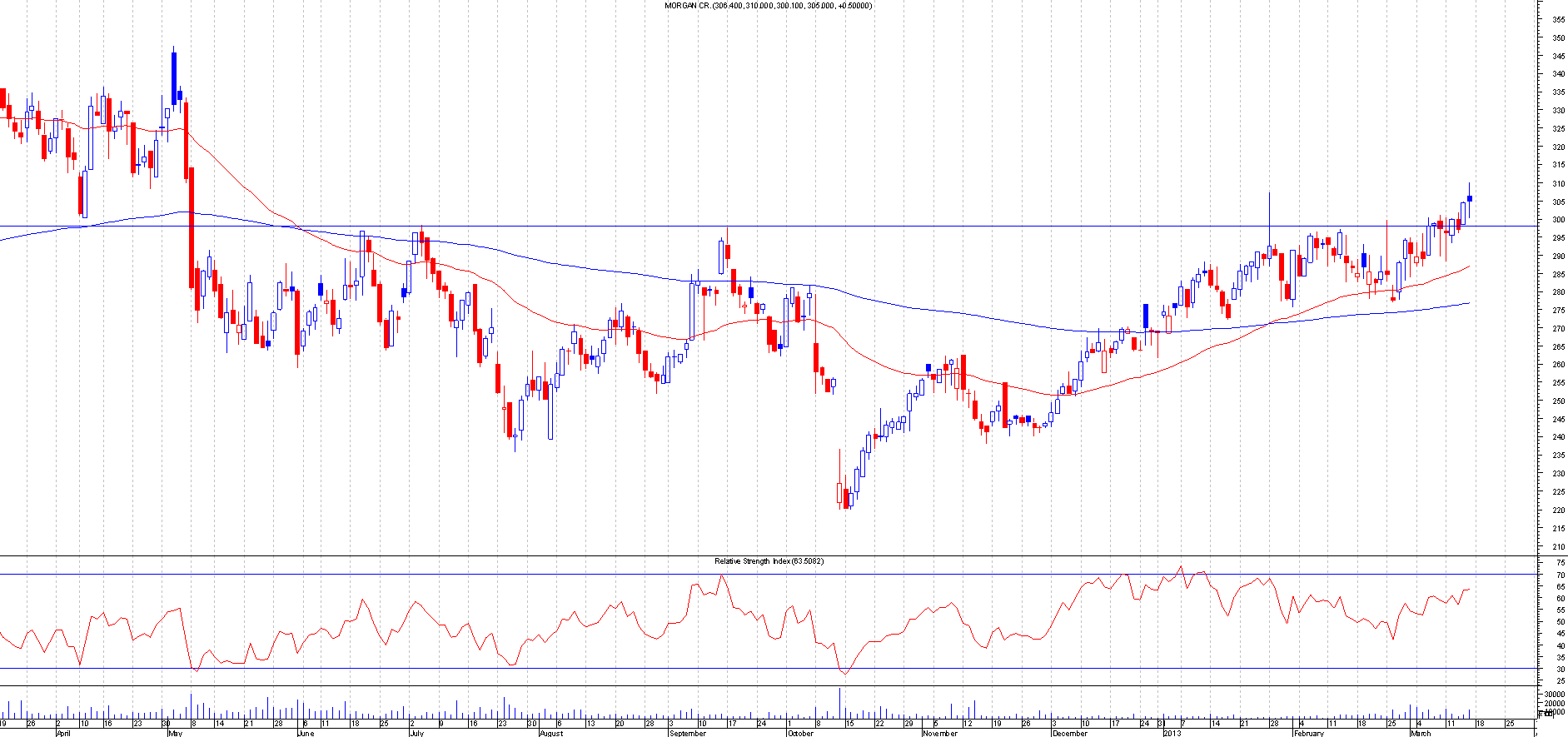 As clearly demonstrated above, last week's trading has been very good however it's always hard to maintain that level. Hopefully the shares in the coming week should give some opportunity as well. Always keep an eye out for the interesting charts for the coming week as there should be some great trade set-ups in them. This section is particularly good for those that don't have professional charting packages to spot great trade set-ups. I always go through the FTSE 350 for the coming week, as it's a big index with great trades always a tick away.
I hope this blog was useful to some, keep an eye out for more blogs on interesting charts. I'll try and update the interesting charts blog when I get some free time, hopefully every week depending on time.
Thanks and happy trading!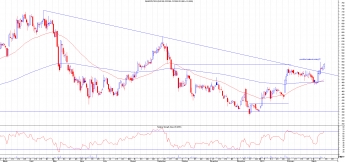 Trackback URL for this blog entry.